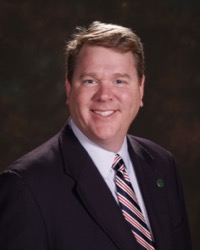 Welcome to the Doctor of Nurse Anesthesia Practice Degree Completion Program at the Middle Tennessee School of Anesthesia (MTSA). We are pleased that you have entrusted MTSA with helping advance your career and educational goals. You have our commitment that we will support your aspirations as you achieve this new level of professionalism and scholarship within the nurse anesthesia profession.
MTSA faculty and staff focus on you and are committed to providing an atmosphere conducive to collegial relationship building. The School is built upon a strong foundation embracing Christian, Seventh-day Adventist values and beliefs, academic excellence, and superb clinical skills.
Feel free to contact me if I can help you in exploring all the possibilities before you. Thank you for the trust and confidence you have placed with us. I assure you that we will do all we can to meet and exceed your expectations! Welcome to MTSA.
Chris Hulin, DNP, MSN, MBA, CRNA 
President